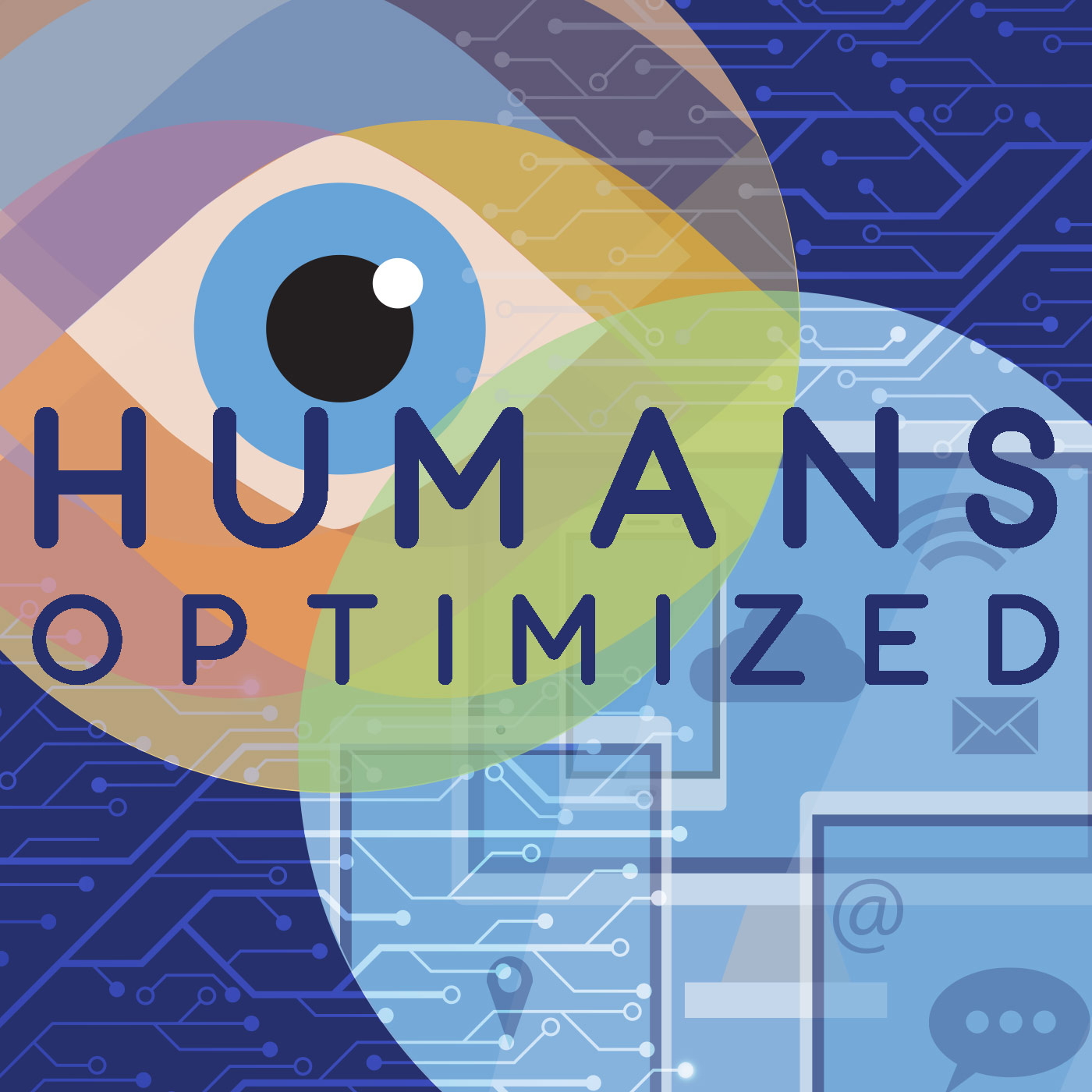 Humans Optimized believes in the power of people who are powered by technology. As the future of work becomes today's reality, advances in technology coupled with elevated human skills are required to take advantage of the immense opportunities. Together with my guests, we'll wrestle with problems, explore possibilities, and offer solutions to help move us forward. Let's achieve new results by cultivating human-to-human and human-to-technology collaboration.
Episodes
Tuesday May 05, 2020
Tuesday May 05, 2020
Teamwork can be both exhilarating and challenging. Now, during the global pandemic, teams are faced with new challenges that they need to solve together while having to work apart. Well before COVID-19 was on anyone's radar, author and keynote speaker Mike Robbins set-out to capture the elements that create high performing teams in his latest book that is so perfectly titled for this time: "We're All In This Together: Creating a Team Culture of High Performance, Trust and Belonging". In this episode, we explore the 4 pillars of his book and how they relate to this moment in time. 
Mike is the author of five books and is a sought-after speaker and consultant who delivers keynotes and seminars for some of the top organizations in the world. His clients include Google, Wells Fargo, Microsoft, Genentech, eBay, Harvard University, Gap, LinkedIn, the Oakland A's, and many others.   He and his work have been featured in the New York Times and the Harvard Business Review, as well as on NPR and ABC News.  He's a regular contributor to Forbes, hosts a weekly podcast, and his books have been translated into 15 different languages. Find out more about Mike Robbins on:
LinkedIn:             https://www.linkedin.com/in/mrobbins/
Twitter:               https://twitter.com/mikedrobbins
Instagram:          https://www.instagram.com/mikedrobbins/
Facebook:           https://www.facebook.com/mikerobbinspage/
Reach out to suzanne@humansoptimized.com to keep the conversation going.